Donations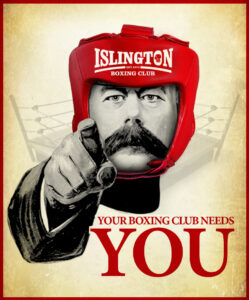 Islington Boxing Club is a registered charity trading under the name of Islington Community Sports Academy. We are proud to be self-funded through fundraising efforts that the management and volunteers of the club undertake weekly throughout the year.
The club rely heavily on raising funds via subscriptions fees, membership fees, Boxing shows and other fundraising events.
Any funds that the club raise is used towards the upkeep of the club, which includes improving and maintaining our facilities, funding our members to compete across the country and aboard at various boxing tournaments. We endeavour to help any of our members who are underprivileged financially. Our club is situated in a very diverse area of London and comes in as one the most deprived areas of the country. We provide all the necessary equipment required to box, we try our utmost to encourage children/youths locally and further afield to participate in the sport to help improve their health and well-being.
Any donations to the club are greatly received and can be assured that the whole amount is used for the benefit of the members and running of the establishment. The club is not funded by the local government which means we are self-sufficient, but we also welcome any help, sponsorship, or funding that we can secure. Your donations go towards helping young people to engage in a sport that promotes a healthy lifestyle, discipline, a high level of fitness and possibly a career in either competing or coaching. By becoming a member many gain friendship and team ethics with their peers and broaden their horizons.
Donations can be made by visiting our Just Giving page, or alternatively by cheque (made payable to Islington Community Sports Academy), cash or via bank transfer. Our bank account details can be obtained by contacting the club via email islingtonboxingclub@hotmail.com or 07920 280 230.
Any donation is greatly received by the club. If you are interested in sponsoring the club, please contact us on the above email address for further details and discussion on how we can develop a partnership.