New Build Project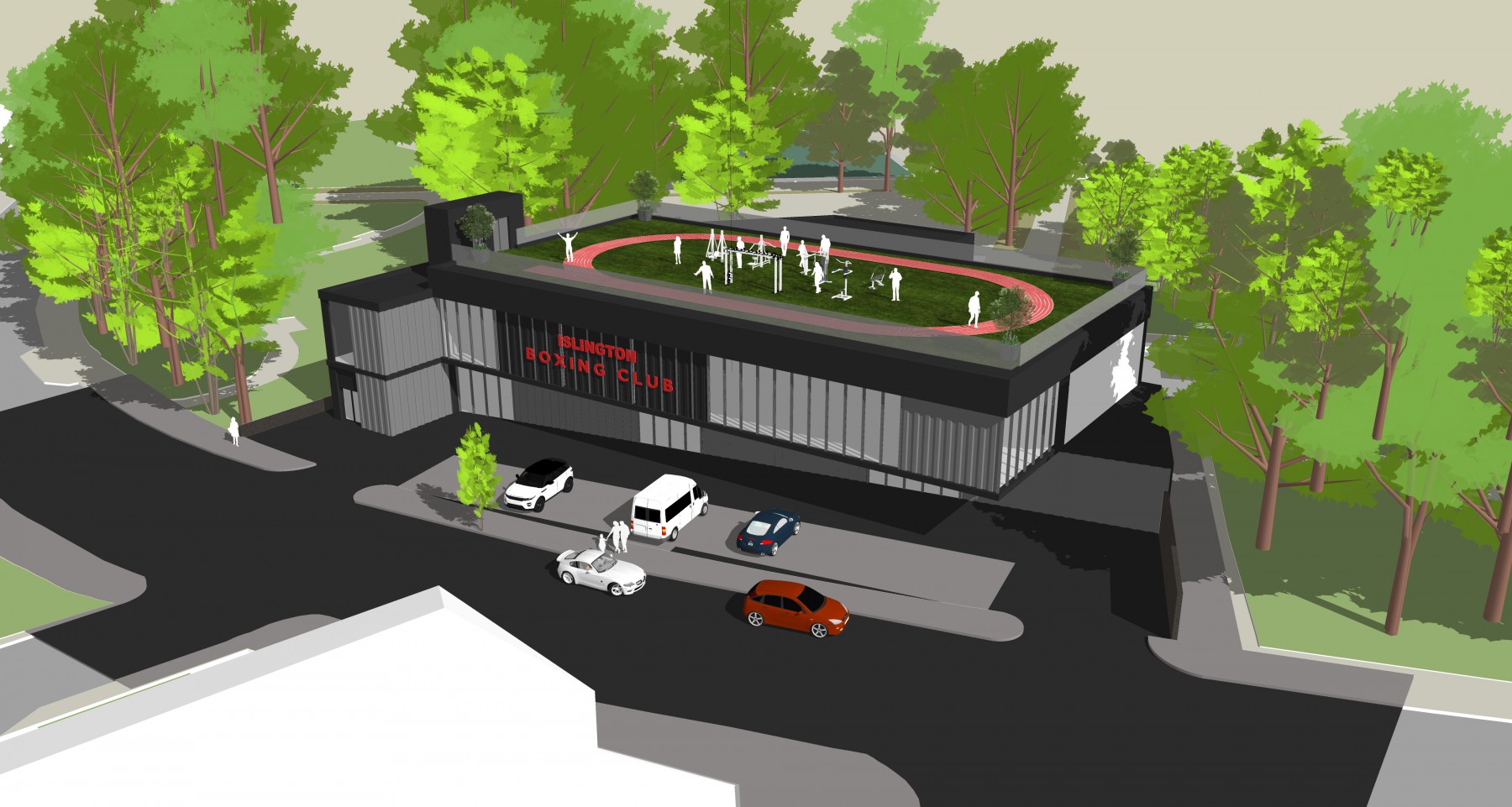 Since it's inception, the Club has seen thousands pass through it's doors, from novices to the finest of Champions.
IBC work within the local Borough of Islington and beyond has been unparalleled. Working with some of the poorest and most needy within the community, the Club has provided opportunity and hope to so many.
Historically, these portacabins were erected whilst the Elthorne Estate was built. Over 40 years later the portacabins remain but despite the imaginative work and the commitment of the Club to restoring the building, the structure is no longer tenable.
This Club remains the heart beat of the community but a new building is urgently needed. A building that will last long into the future.
This purpose built venue will be multifunctional. The facility will house the traditional boxing gym, designed to serve the elite boxer as well as the academy and junior boxer. In addition recreational classes, keep fit sessions and a multipurpose gym will be available to all.
The design of the building has ensured that there will a bespoke space for competitive bouts. A boxing venue like no other, the only one of it's kind in North London where other combat disciplines will also be welcome to utilise this space. England Boxing and the GB Olympic team will benefit from this facility as well.
Education is also at the heart of the club plans. A designated classroom will enable lessons in nutrition and sport science, whilst a treatment room will be found offering sports massage and associated treatments.
With so much to offer the community, the work to raise the £5 million required for this great institution is now underway.
If you would like to learn more about the proposed redevelopment or feel that you could help us in moving this exciting project forward, please contact Dony Spiro on 07956 967355 or email: d.spiro@grgroup.co.uk
If you would like to donate to help us reach the target our just giving page is www.justgiving.com/campaign/newbuildislington
Follow us on Facebook (www.facebook.com/islingtonboxingclub), Twitter (@IslingtonABC) and Instagram (IslingtonBoxingClub) where there will be regular updates and news on fundraising events.