Staff
Senior Competitive Coaches
Junior Competitive Coaches
Recreational Coaches
Management Committee
Academy Coaches
Infants Coaches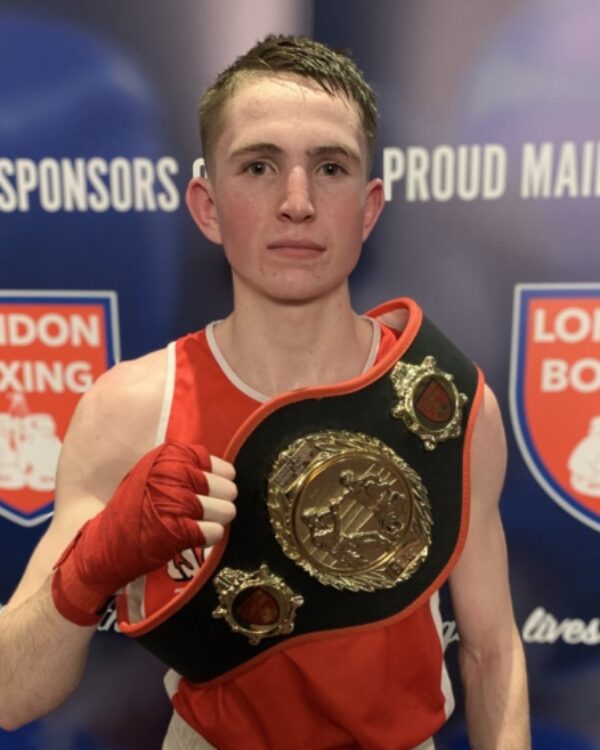 More Info
Connor Daly
Club Captain, Junior Academy, Senior Academy, Infants Boxing Coach and In-House PT
Close
Connor Daly
Club Captain, Junior Academy, Senior Academy, Infants Boxing Coach and In-House PT
Connor 'Dollar' Daly is the current Captain of IBC and also coaches in our Infants, Senior and Junior Academy classes whilst still an active boxer.
He joined Islington in 2017 to further his amateur boxing career having previously boxed for his local club, Harrow ABC. It was only 10 days after joining as a member, he was boxing in our colours for the first time on our home show and won the boxer of the night award.
Connor is one of our most dedicated boxers and is always ready to box whenever the opportunity arises and he has boxed overseas in Jersey, Ireland and Germany.
Amongst his growing accolades Connor has represented London twice, won gold medals at the Celtic and Hull Box Cups, won a London Elite title and reached the National Elite Finals in his first attempt. Connor is one of the most likeable people you could wish to meet and we feel he has a very good career ahead of him in boxing and coaching.
Connor is a qualified Level 2 England Boxing coach.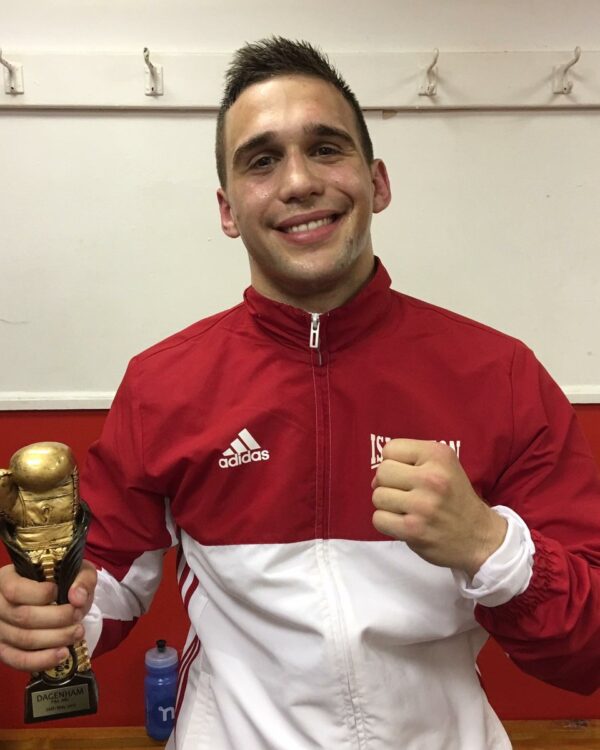 More Info
Slavisa Gegic
Senior Academy, Infants & Recreational Boxing Coach
Close
Slavisa Gegic
Senior Academy, Infants & Recreational Boxing Coach
Slavisa first joined IBC back in 2016 and quickly progressed from the club's Senior Academy sessions to the Senior Competitive Squad, he made his amateur boxing debut in November 2016 and went on a 21 bout unbeaten winning streak before unfortunately losing via split decision in the National Development Championship Final in 2018.
Slav quickly put the disappointment behind him and upped his game and level of boxing. In his time as an amateur boxer for IBC, Slav won 32 contests, losing only 4 times – he was a 3x London Champion, 2x London Rep and 2x BUCS Champion.
Gegic has 'turned over' as a professional, Slav is a coach for the club's Senior Academy, Infants and Recreational sessions on Tuesday & Thursday nights.
Club President
John Murphy
Club President
Vice Presidents
Bert Busby
Vice President
Alan Bignall
Vice President
Patrick Berryman
Vice President
Gerard Smith
Vice President
Phil Parsons
Vice President
Peter Mara
Vice President
Tim Witherspoon
Vice President (Former WBC & WBA Heavyweight Champion)
Richie Woodhall
Vice President (Former WBC Light-Heavyweight Champion)
Officials, Judges & Referee's